Ethiopia: Strikes continue in Oromo and Amhara regions.
ESAT News (August 8, 2017)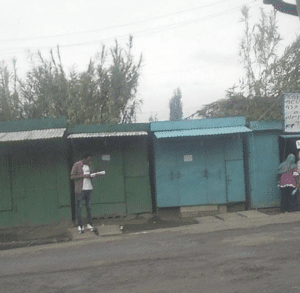 Strikes have continued in several towns in the Oromo and Amhara regions as regime security forces responded with arrests and intimidations.
Reports reaching ESAT say security forces arrested several people in the city of Bahir Dar following a stay at home strike on Monday that shuts down the entire city. Businesses and other services were shut down on Monday to commemorate the one year anniversary of the killing of over 50 anti-government protesters by snipers of regime's special forces. The body of an unidentified person was also found at the end of the strikes on Monday, according to ESAT's sources.
According to information reaching ESAT, strikes were still taking place in Debretabor, Woldia and Senan in eastern Gojjam. Businesses were shut down in protest against tax hikes recently levied by authorities. Vendors and small businesses say tax assessors have overestimated their daily sales.
In the country's Oromo region, the town of Ginchi joined Ambo and Guder demanding the release of an opposition political figure, Dr. Merera Gudina and other Oromo political leaders imprisoned by the regime.